Sex worker groups around the world held events and actions to mark 2nd June, International Sex Workers' Day.
International Sex Workers' Day is held annually to mark the 1975 occupation of Saint-Nizier Church in Lyon, France, by around 100 sex workers, protesting their criminalised and exploitative living conditions. Sex workers continue to mark the day every year with events and actions calling for fulfilment of their rights. NSWP focused on the theme of access to justice, highlighting how criminalisation creates additional barriers to sex workers' access to justice and equal treatment before the law, and supported an Amnesty International campaign calling for protection of sex workers' rights in the Dominican Republic. 
Africa

Sisonke
hosted a sex worker stall, sharing information with members of the public about the challenges faced by sex workers, and about the movement for the decriminalisation of sex work.
"This will pave a way for sex workers to access health, enjoy equality and human rights which is not existing currently due to stigma, discrimination and continued criminalisation of the industry."
Asia and the Pacific
RhED has released a new video International Sex Workers Day 2019 - Sex Workers Rights are Human Rights.
Europe
Red Umbrella Athens is hosting a series of sex worker events to coincide with Athens Pride, between 2nd and 7th June. Events include artists' exhibitions; screenings of CROSSINGS, a film about migrant sex workers in Europe, panel discussions and performances throughout the week. For more details click here or see their Facebook event. All the activities are organised by Red Umbrella Athens, Greek Association of People Living with HIV "Positive Voice", Network of Art and Action: People with Balloons, Communitism and Event Horizon.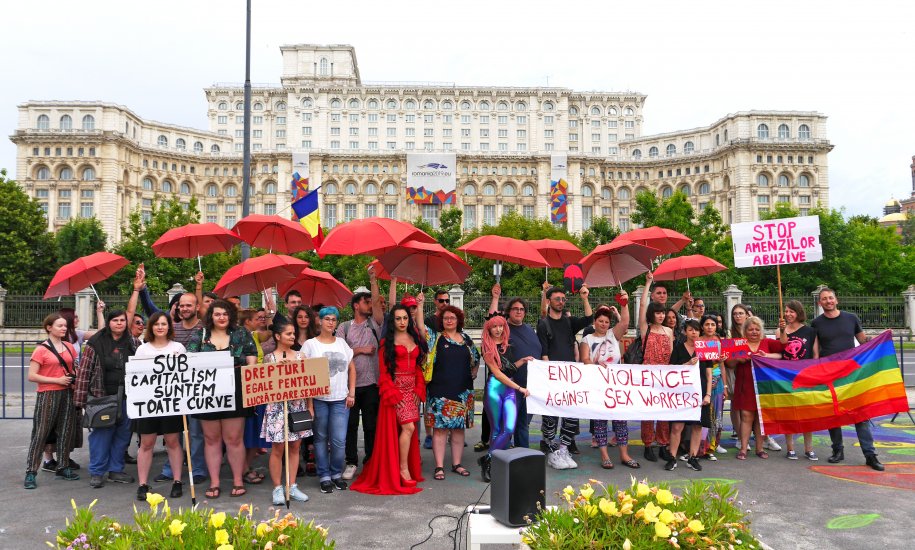 SexWorkCall Romania held the first public sex worker protest in Bucharest, calling for decriminalisation of sex work. The event went very well, involving both sex workers and allies, and was covered in mainstream media in Romania.
Tampep has launched a new newsletter, the first edition of which was to mark International Sex Workers' Day (you can read the newsletter here). This edition of the newsletter highlights some of TAMPEP's activities from this year, and wider regional migrant and mobile sex worker activities from across Europe.
Latin America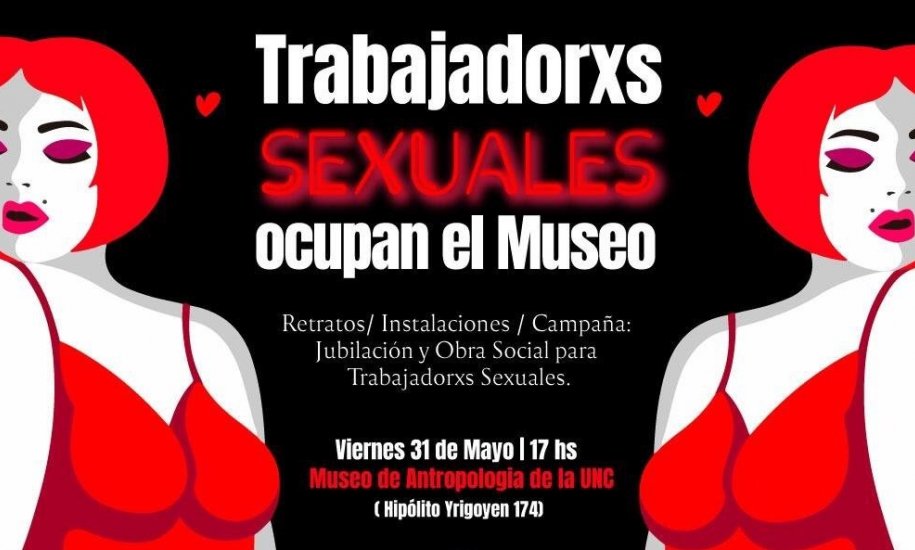 Ammar Córdoba has organised activities to be held throughout June, beginning with a launch of an installation in the Museum of Anthropology in Cordoba which will be displayed for the whole month. The launch was led by sex workers from Ammar who recounted their experiences from the last 19 years – pictures and video from the launch are both available on Facebook. Throughout June, they will be attending thematic talks at the museum every Friday. All the details can be found on Facebook here.
North America and the Caribbean
SWOP-Seattle
held a protest on 2nd June, beginning at Pike Place Market then proceeding through downtown Seattle. There was a great turnout, and made an impression on the people that were in the streets. The group protested violence against sex workers, particularly trans women, and demanded, "Just Stop The Arrests!".