Lorena Borjas – a pillar of New York City's Latinx LGBTQ community, and a staunch defender of the rights of trans people, Latinx people, and sex workers – died on Monday 30th March of complications from COVID-19.
Borjas was a prominent community organiser and health educator. For more than 25 years she spent her days serving and supporting people in marginalised communities in whatever ways she could. Her community health work included an HIV testing site Borjas set up in her own home, and a syringe exchange program for trans-women using hormone injections. Borjas would hand out free condoms to sex workers in her Jackson Heights neighbourhood, and in 2012 she and activist Chase Strangio co-founded the Lorena Borjas Community Fund. The fund helped cover bail and pay legal fees for LGBTQ immigrants.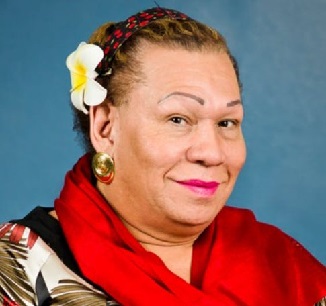 In the wake of her death, America's Transgender Law Center released a statement on Twitter that said, "Lorena saved so many lives from state violence, neglect, and abuse, and she fought tirelessly for trans migrants, people living with HIV, and sex workers. This administration's deliberate failure to protect people from the pandemic is another expression of the violence Lorena sheltered community from for decades. As we learn of more losses, we must honor Lorena by continuing her work of taking care of each other and fighting for a world where all trans people can thrive."
Just a few weeks before her death, Borjas set up a fund for trans-people who had lost their jobs to COVID-19. Over two hundred people gathered online for her memorial that was held online via Zoom.