Juana R. Torres, president and founder of Mujeres Independientes Luchando por sus Derechos (Independent Women Fighting for their Rights), passed away in May after a stay in Santo Tomás hospital. Juana, who was also known as Dulce Ana, was a Honduran national living in Panama. There she campaigned for the recognition of sex work as work, saying "we're always fighting for our work to be recognised, just like any other form of employment in the country."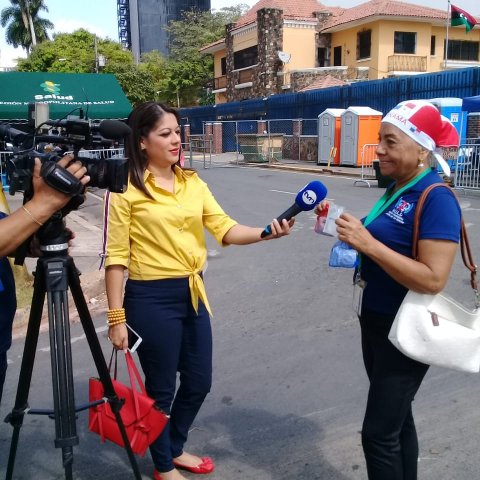 Juana was always interested in human rights; when she noticed that some of her fellow sex workers lacked access to health care and were suffering harassment from the police, she questioned the inequality and mobilised them to take action. From then on, Juana kept up the fight with her co-workers.
Juana's group grew, and they sought out education on topics of importance for sex work, such as the prevention of HIV and other STIs. From this, they began to share their knowledge with colleagues. The group formed Mujeres Independientes Luchando por sus Derechos (MILD) in May 2015. Since its formation, MILD has continued supporting other women, talking to them about issues like family violence, domestic violence, as well as issues of self-esteem and discrimination based on sexual orientation and gender identity.
MILD grew into a well-known organisation and Juana became a public figure. She travelled to other countries in Latin America, participating in workshops and forums to continue to learn about human rights and share her experiences.
At the announcement of her death last month, there was an outpouring of condolences and recognition of her work.
PLAPERTS, NSWP member and the regional platform for Latin America, said:
"Today one of our leaders of Panama has passed away... Dulce Ana, a warrior woman and fighter like no one, alone continues forward. You are and will be Dulce Ana, the leader of Panama who was the promoter of the health clinics for women sex workers . We will remember you with great affection."
UNAIDS said, "UNAIDS joins the grief and displays of affection towards the relatives and close friends of our civil society activist, Dulce Ana (Juana Ramona Torres). Rest in peace."