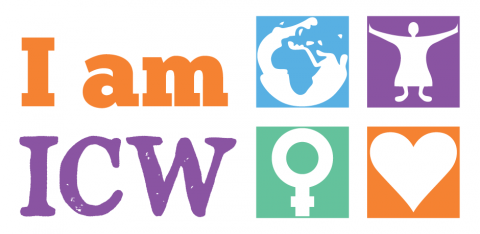 This statement by the International Community of Women Living with HIV (ICW) was written in collaboration with NSWP earlier in 2015.
In the statement ICW say that:
Despite the greater burden of HIV amongst female sex workers, there is a lack of research on the experiences, needs and human rights of sex workers living with HIV, particularly in relation to access to treatment;
They recognise and support that sex worker leadership is an integral component of effective responses to HIV;
Community empowerment must underpin health programming for sex workers in the overall effort to protect and promote sex workers' health, human and labour rights;
They support that the criminalisation of sex work, including the criminalisation of sex workers, third parties, sex workers' clients, families, partners and friends, has a detrimental effect on the lives and health of sex workers. This is particularly true for sex workers living with HIV in light of the intersection of these laws with laws that criminalise HIV non-disclosure, exposure, and transmission.
Recommendations include:
Sex work should be recognised as work in law, policy, health programming and civil society discussions and advocacy;
Given that gender-based violence is a key driver of the HIV epidemic amongst women, including those who are sex workers, all efforts should be made to eliminate stigma and discrimination against these groups. It is this context that fuels and perpetuates violence and other human rights violations being committed against sex workers;
Sex workers must be recognised as the experts in their own lives and sex worker-led organisations must be promoted as the optimum context for HIV prevention, treatment and care amongst sex workers;
Sex work should be fully decriminalised in order to protect the health and human rights of sex workers and to more effectively address the HIV epidemic;
While national responses to the HIV epidemic amongst women focus on heterosexual partnerships and vertical transmission from mother to child, attention must be increased for marginalised female populations, including female sex workers and women who use drugs.
You can download this 2 page resource as a PDF above. This resource is in English.